CREATIVE
We are a team of creative storytellers. Comprised of journalists, producers, artists, athletes, musicians, and culture-seekers. We deeply care about the work we do and strive to tell compelling stories that are cutting-edge and thought provoking, inspiring novel ideas and excitement for change.

TEAM
Kristina Sorge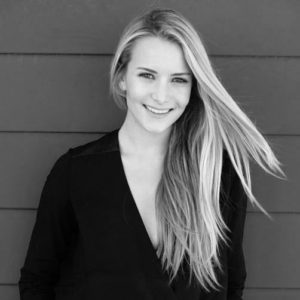 Lightbox Media was founded by award-winning director and producer, Kristina Sorge. Her first short documentary, Bernice, completed its film festival circuit and was sold to The Orchard in 2015. She is currently developing a new documentary series about legendary photographer, Howard Bingham, and is in co-production on an environmental injustice documentary, entitled The Golden Cage.She resides in New York City and works as a Producer for Condé Nast Entertainment.
Kristina directed and produced two original web series for The Atlantic, titled "Women & Leadership" and "Frontiers of Sports". As an executive producer, Kristina successfully launched a crowdfunding campaign for The Riot Act, a short film that takes place during the 2011 London Riots.
Kristina began her career as a journalist in television news production, where she covered breaking news and current events from the economic recession to political elections for BBC News. Kristina also worked on two feature-length specials for BBC's international flagship series, Panorama, investigated topics such as the Church of Scientology and death of Michael Jackson. Kristina went to work for CNN's primetime shows, where she covered breaking news stories such as the Boston Marathon Bombings, Sandy Hook school shooting, Hurricane Sandy, etc.  Kristina has traveled to 40+ countries and has spent extended periods of time in the Middle East and Europe.
Oliver Riley-Smith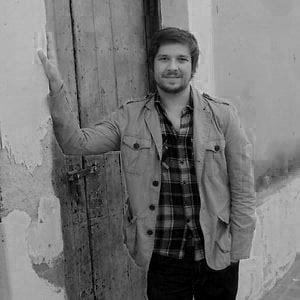 Oliver Riley-Smith has always had a passion for crafting stories that challenge audiences and draw them into unique worlds ever since he directed his first documentary Born Without a Beat about a deaf girl who travels to Holland to attend her first deaf rave. In 2011, he was named BAFTA 'Brit to Watch', and began directing and editing documentaries and commercials for Academy Award nominated company Dirty Robber.
As an editor, he has helped shaped feature films such as HBO's J Cole: Forest Hill's Drive Homecoming, Showtime's Kobe Bryant Muse documentary and Bernice (award-winning short), and documentary TV series such as Kabul At Work (Tolo TV), Every Gun Tells a Story, and My Last Days: Zach Sobiech (Soul Pancake/Participant), as well as numerous shorts and commercials through Coyote Post.
Andrew Sorge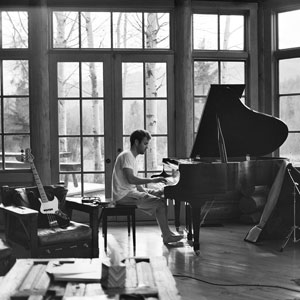 Andrew Sorge is an accomplished young film composer with an impressive catalogue of work in the recording arts.
While attending film school in New York, Andrew studied piano with Derek Wieland, a classical pianist who performs as a keyboardist for Trans Siberian Orchestra. Derek taught Andrew to hand write compositions, giving a deeper knowledge into music notation. After completing film school in 2010, Andrew spent two years in Jackson, Wyoming working for multi-media production company Brain Farm, where he began composing music for their clientele.
Currently, Andrew works as a freelance composer, writing music for content from Quiksilver, Microsoft, National Geographic, Volkswagen, Mazda, and other notable brands.
Scott McKay Gibson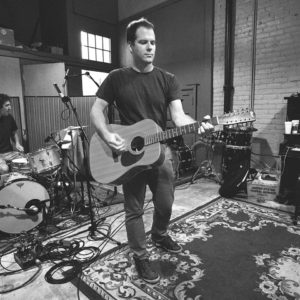 Scott is a multi-talented composer and technology craftsman. In a chain reaction beginning with the piano at age 5, Scott soon took up the guitar, drums, and bass as he played his way through various roles in many bands as a teenager. As a guitarist and vocalist in one such band, he eventually found himself in a major-label record deal with a determination to forge a career out of his passion.
Next, he spent several years working under Grammy-winning recording engineers and music producers at recording studios in Los Angeles and Nashville, forging his own unique career as composer, engineer, producer, and mixer.
Scott's discography of various engineering, editing, mixing, and production roles spans many different genres, with clients such as Alice Cooper, Atlantic Records, Ben Lee, Capitol Records, Cheap Trick, Cold War Kids, Dean Martin, Delta Goodrem, Dreams in Static, Gary Clark, Jr., Gavin Degraw, Glen Campbell, Jena Malone, Katie Cole, Maroon5, Mutemath, Natasha Bedingfield, Neon Hitch, Old Daisy, Rilo Kiley, Scarlett Johanssen, Shinedown, Sophie Koh, Universal Music, and Warner Bros. Records.
Scott's passions of music and technology finally fused together when Scott began developing musical instrument apps in 2012.